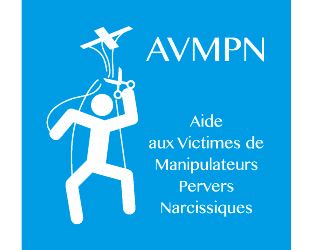 Bulletin adhésion AVMPN, Aide aux Victimes de Manipulateurs Pervers Narcissiques
Valid membership from 05 décembre 2023 to 05 décembre 2024
Amount to be paid for the duration of the membership:
0 €
HelloAsso is a social and solidarity company, which provides its payment technologies for free to the Aide aux Victimes de Manipulateurs Pervers Narcissiques organization. A contribution to the functioning of HelloAsso, modifiable and optional, will be proposed to you before the validation of your payment.
AVMPN apporte son aide aux victimes de manipulateurs pervers narcissiques, depuis le 9 avril 2015.
Le bon fonctionnement de l'association est assuré par les cotisations de ses adhérents, les subventions de la ville de Saint-Etienne et le travail bénévole de ses membres.
Cette cotisation versée annuellement permet :
l'organisation de groupes de parole et de conférences
d'obtenir des informations pour vous aider dans vos démarches
de vous orienter vers des professionnels spécialisés (avocat, suivi personnalisé…)
l'organisation d'ateliers thérapeutiques
de mettre en place de nouvelles actions...
IMPORTANT: Après le règlement de votre cotisation de 30 euros, vous disposerez de 5 fichiers adressés par mail par l'association AVMPN, comprenant toutes les informations : N° de téléphone de l'association et autres services proposés, coordonnées des avocats et thérapeutes spécialisés dans la manipulation perverse narcissique dans toute la France, en convention avec notre association ....


100% secure payment platform
All banking information to process this payment is completely secure. Thanks to SSL encryption of your banking data, you are assured of the reliability of your transactions on HelloAsso.