Changement du moteur de l'Avion NC858
Cet avion de 1950 entièrement restauré par notre association il y a 15 ans, a besoin maintenant d'un nouveau moteur.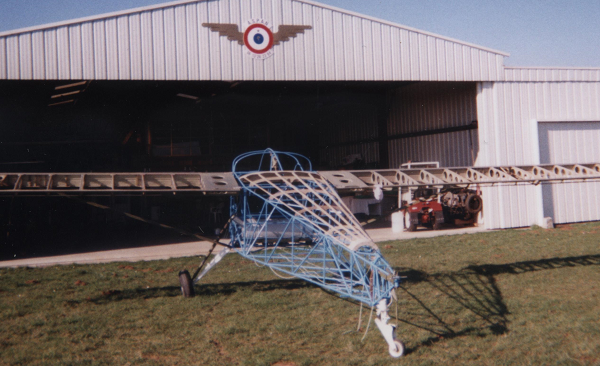 En contrepartie: Un patch de notre association
20 €
En contrepartie: Une bouteille gravée
50 €
En contrepartie: Une chemise brodée
100 €
En contrepartie: Un vol de découverte à Niort
200 €
HelloAsso is a social and solidarity company, which provides its payment technologies to the organization for free ASPAN-Escadrille du Souvenir . A contribution to the functioning of HelloAsso, modifiable and optional, will be proposed to you before the validation of your payment.
About the organization
Ses buts sont de : - reconstruire, restaurer, sauvegarder des avions anciens, - construire des avions pour leurs maintiens en état de vol ou leurs présentations en statique.
RNA: W792000045
On the same theme
Sport
Niort
Sport à Niort
Changement du moteur de l'Avion NC858
100% secure payment platform
All banking information to process this payment is completely secure. Thanks to SSL encryption of your banking data, you are assured of the reliability of your transactions on HelloAsso.