Cours Danses Africaines
Cours Danses Africaines
HelloAsso is a social and solidarity company, which provides its payment technologies to the organization for free Association Pesa Motema . A contribution to the functioning of HelloAsso, modifiable and optional, will be proposed to you before the validation of your payment.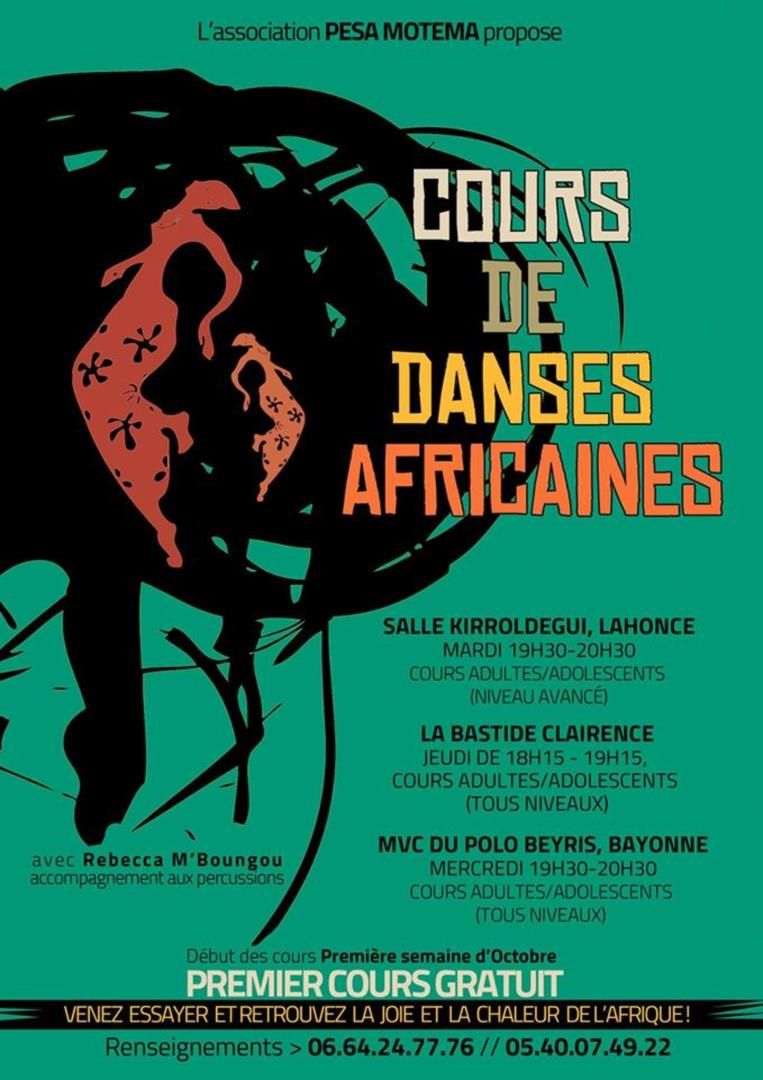 Cours de danses traditionnelles congolaises dispensés par Rébecca M'Boungou, jeune métisse franco-congolaise. Accompagnement au Ngoma, tambours congolais. Ambiance chaleureuse, la danse est un moyen d'expression, un moyen de se sentir bien dans con corps en le mettant en mouvement dans la joie !
On the same theme
Danse
Arts et Culture
Cours
Bayonne
Danse à Bayonne
Arts et Culture à Bayonne
Cours à Bayonne
28 avenue de l'Ursuya
64100 Bayonne
France
100% secure payment platform
All banking information to process this payment is completely secure. Thanks to SSL encryption of your banking data, you are assured of the reliability of your transactions on HelloAsso.