CD de l'Ensemble Vocal Syllepse
Vous trouverez ici les différents enregistrement de l'Ensemble vocal Syllepse. Ces CD portent en eux la joie d'exister pour vous et de partager avec le plus grand nombre les émotions irremplaçables que procure la musique quand elle se transcende au travers des voix. Le prix proposé comprend les frais de port. Soutenez-nous et profitez de beaux moments musicaux !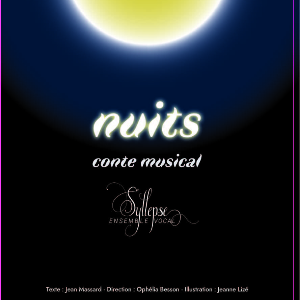 Sous la forme d'un Livre-CD, voici le conte musical « NUITS », sur un texte de Jean-A. MASSARD, avec les comédiens Louise GILET et Antoine REGERAT. Le chœur est sous la direction d'Ophélia BESSON.
Purchase subject to VAT (20 %)
18 €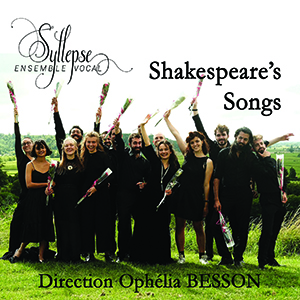 Cet EP est le premier support enregistré du travail de l'ensemble SYLLEPSE. Il est tiré du programme Shakespeare's Songs
7 €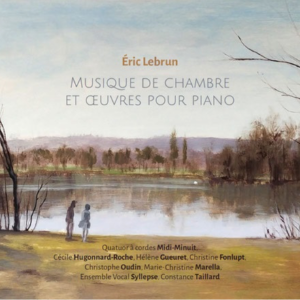 Éric Lebrun a demandé à Syllepse d'enregistrer son cycle « Deux poèmes de Joachim du Bellay, op. 47 », comprenant 2 pièces : - Si notre vie est moins qu'une journée - Voix mixtes - La nuit m'est courte - Voix égales
10 €
HelloAsso is a social and solidarity company, which provides its payment technologies for free to the Ensemble Vocal Syllepse organization. A contribution to the functioning of HelloAsso, modifiable and optional, will be proposed to you before the validation of your payment.
A question?
Contact the association:
100% secure payment platform
All banking information to process this payment is completely secure. Thanks to SSL encryption of your banking data, you are assured of the reliability of your transactions on HelloAsso.