Peinture. Samedi 11h
Cours découverte 1h, matériel d'artiste fourni. Dès 3 ans et adolescents, nombre de places limité. A réserver sans tarder
All available seats online have been sold!
For more information, please contact the organizing association
View the page
A l'Atelier de Charenton , la peinture libre c'est de retrouver, au fil des stages, le geste qui fait plaisir plutôt que de reproduire un modèle ou exposer un résultat. L'ambiance de l'Atelier est portée par les échanges bienveillants. Chacun est accompagné dans son autonomie de création. Le matériel est collectif et l'espace d'expression est individuel. La méthode de l'Atelier de Charenton est amplement décrite sur le site www.latelierdecharenton.com
Le cours de découverte est ouvert à tous, de débutant à avancé. Les fratries sont accueillies dans le même groupe.
Animé par Sandrine Sananès, fondatrice de l'atelier de Charenton, auteure du livre " Le geste de peindre ", Editions L'Harmattan.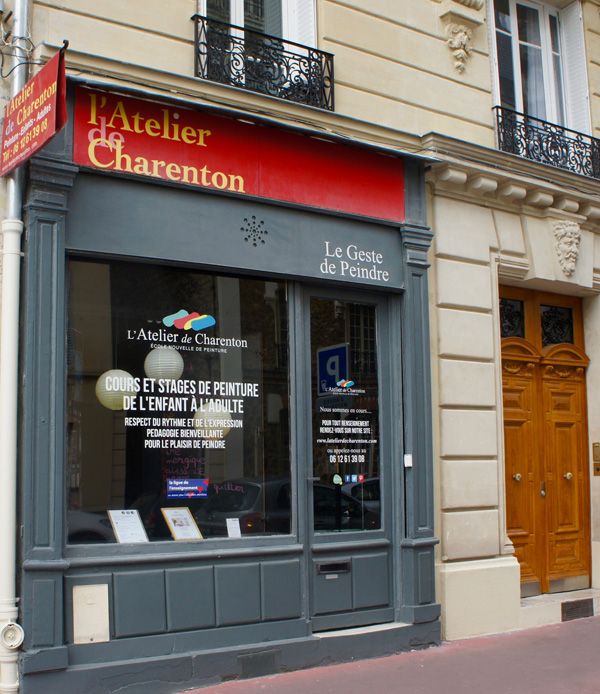 L'Atelier de Charenton
33 Rue Gabrielle
94220 Charenton-le-Pont
France
A question?
Contact the association:
100% secure payment platform
All banking information to process this payment is completely secure. Thanks to SSL encryption of your banking data, you are assured of the reliability of your transactions on HelloAsso.