Stage de Créativité par le Théâtre - Toussaint Enfants
Stage de Créativité par le Théâtre - Toussaint Enfants
HelloAsso is a social and solidarity company, which provides its payment technologies to the organization for free La Compagnie Sous les Cintres . A contribution to the functioning of HelloAsso, modifiable and optional, will be proposed to you before the validation of your payment.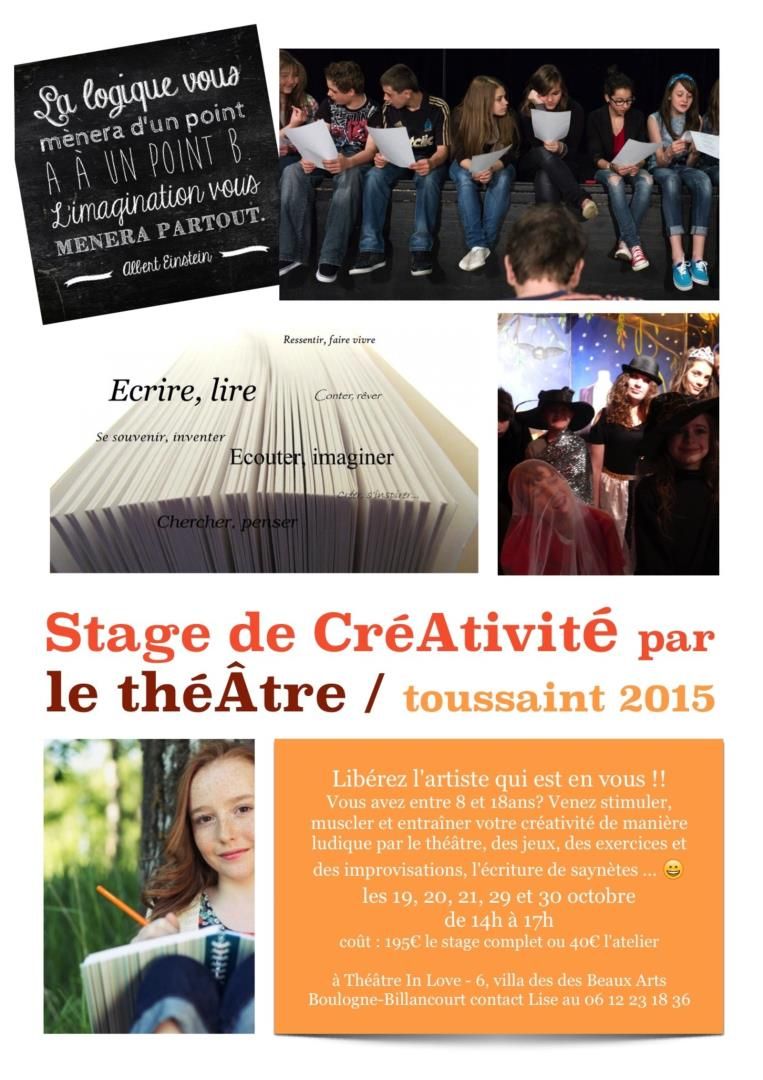 Libérez l'artiste qui est en vous!! Vous avez entre 8 et 18 ans? Venez stimuler, muscler et entraîner votre créativité de manière ludique par le théâtre, des jeux, des exercices et des improvisations, l'écriture de saynètes...
6, villa des Beaux Arts
92100 Théâtre In Love
France
100% secure payment platform
All banking information to process this payment is completely secure. Thanks to SSL encryption of your banking data, you are assured of the reliability of your transactions on HelloAsso.