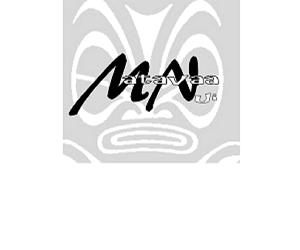 Dîner spectacle à Thonon-les-Bains organisé par Matavaa Nui
Dîner tahitien et spectacle proposé par Polynésia groupe de danse de Matavaa Nui
Au menu:Punch d'accueil, Poisson cru tinito, Poulet légumes+Riz blanc, Gâteau banane ou fruits, Café. Pour l'étape suivante, renseigner obligatoirement tout le profil du participant 1 et le reste (s'il y a lieu) remplir uniquement noms et prénoms
25 €
Au menu:Punch d'accueil, Poisson cru tinito, Poulet légumes+Riz blanc, Gâteau banane ou fruits, Café Pour l'étape suivante, renseigner obligatoirement tout le profil du participant 1 et le reste (s'il y a lieu) remplir uniquement noms et prénoms
15 €
Au menu:Punch d'accueil, Poisson cru tinito, Poulet légumes+Riz blanc, Gâteau banane ou fruits, Café Pour l'étape suivante, renseigner obligatoirement tout le profil du participant 1 et le reste (s'il y a lieu) remplir uniquement noms et prénoms
free
Would you like to add a donation to Matavaa Nui in addition to your registration?
HelloAsso is a social and solidarity company, which provides its payment technologies for free to the Matavaa Nui organization. A contribution to the functioning of HelloAsso, modifiable and optional, will be proposed to you before the validation of your payment.
Port des rives
Thonon-les-Bains
A question?
Contact the association:
100% secure payment platform
All banking information to process this payment is completely secure. Thanks to SSL encryption of your banking data, you are assured of the reliability of your transactions on HelloAsso.