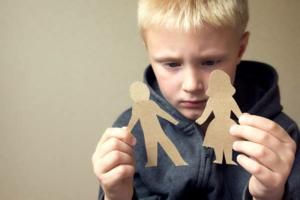 Adhésion SOS EXCLUSION PARENTALE
Valid membership from 03 décembre 2023 to 03 décembre 2024
Amount to be paid for the duration of the membership:
0 €
HelloAsso is a social and solidarity company, which provides its payment technologies for free to the SOS EXCLUSION PARENTALE organization. A contribution to the functioning of HelloAsso, modifiable and optional, will be proposed to you before the validation of your payment.
Si la fin d'une relation affective dans un couple est toujours ressentie comme un échec, elle constitue un réel traumatisme lorsque des enfant sont nés de cette relation.

SOS Exclusion Parentale vous accompagne dans votre effort de co-parentalité responsable en mettant à votre disposition l'expertise d'une équipe pluridisciplinaire : Médiateurs agréés auprès des tribunaux - Psychologues - Juristes spécialisés.
Nous privilégions les modes de résolution amiable pour éviter les longues et coûteuses procédures contentieuses.
Nous intervenons également au plus haut niveau des institutions et faisons régulièrement des interventions directes au niveau des autorités publiques et judiciaires pour défendre les droits de nos adhérents
Nos seules ressources sont les cotisations et les dons versés par nos adhérents. Notre association a choisi de ne pas être subventionnée pour conserver une totale indépendance.


Apaiser le conflit pour garantir le respect de l'intérêt supérieur de l'enfant.
100% secure payment platform
All banking information to process this payment is completely secure. Thanks to SSL encryption of your banking data, you are assured of the reliability of your transactions on HelloAsso.