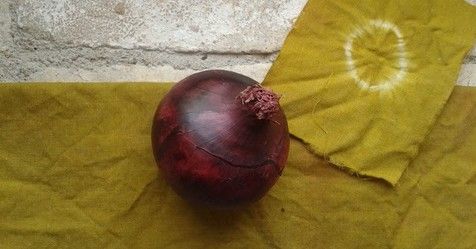 Atelier teinture naturelle anti-gaspillage à partir de déchets organiques
Coralie vous apprendra comment revaloriser des tissus abîmés, tachés ou des vêtements qui ne nous plaisent plus
Teinture naturelle anti-gaspillage à partir de déchets organiques pour revaloriser des tissus abîmés, tâchés ou des vêtements qui ne nous plaisent plus
5 €
HelloAsso is a social and solidarity company, which provides its payment technologies to the organization for free Zero déchet . A contribution to the functioning of HelloAsso, modifiable and optional, will be proposed to you before the validation of your payment.
Teinture naturelle anti-gaspillage à partir de déchets organiques. Coralie vous apprendra comment revaloriser des tissus abîmés, tachés ou des vêtements qui ne nous plaisent plus.
Une contribution de 5 euros/personne est demandée (les bénéfices seront reversés à l'association Zéro Déchet Nancy). Chaque personne peut participer à un seul atelier.
On the same theme
Ecologie et Environnement
Atelier
Nancy
Ecologie et Environnement à Nancy
Atelier à Nancy
Trois Petits Points
3, rue de l'ile de Corse
54000 Nancy
France
A question?
Contact the association:
100% secure payment platform
All banking information to process this payment is completely secure. Thanks to SSL encryption of your banking data, you are assured of the reliability of your transactions on HelloAsso.